Electronic trial support services
Deposition synchronization
Exhibit presentation
Courtroom set up
In-trial technicians
Equipment
Exhibit preparation
Witness preparation, and more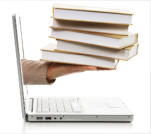 Data Management

Our data management services will help you organize and manage your document collection effectively.
We start with your data:
Paper and Historical Files: This includes virtually all types of paper documents, whether a banker's box, millions of pages, photographs, large maps or blueprints.
Electronic Files: This includes varied document types such as .doc, xlsx, PDF, MPG and hundreds of others, as well as email and ESI (electronically stored information).
Data is processed for retrieval:
After processing, the result is an index with easily accessible files. We also offer document coding services to capture additional data.